SHOWS
ACHTUNG! It Happens Quickly_ Zagubica, Serbia 2018
a show combined with participation in an artist colony in Zagubica, Serbia (Homolje Mountains)/  selection of work high-lighting consumerism and over-production including  work created on site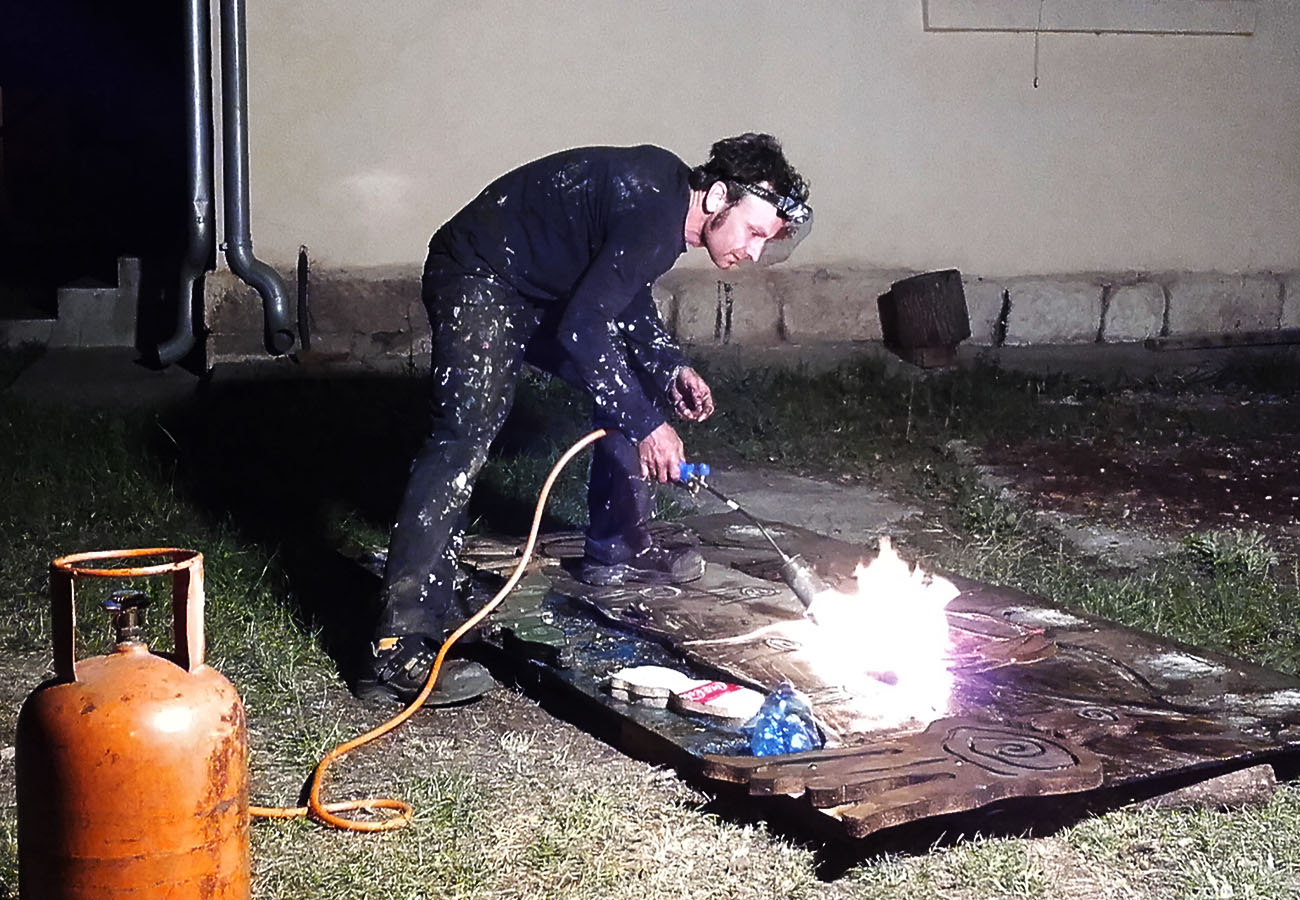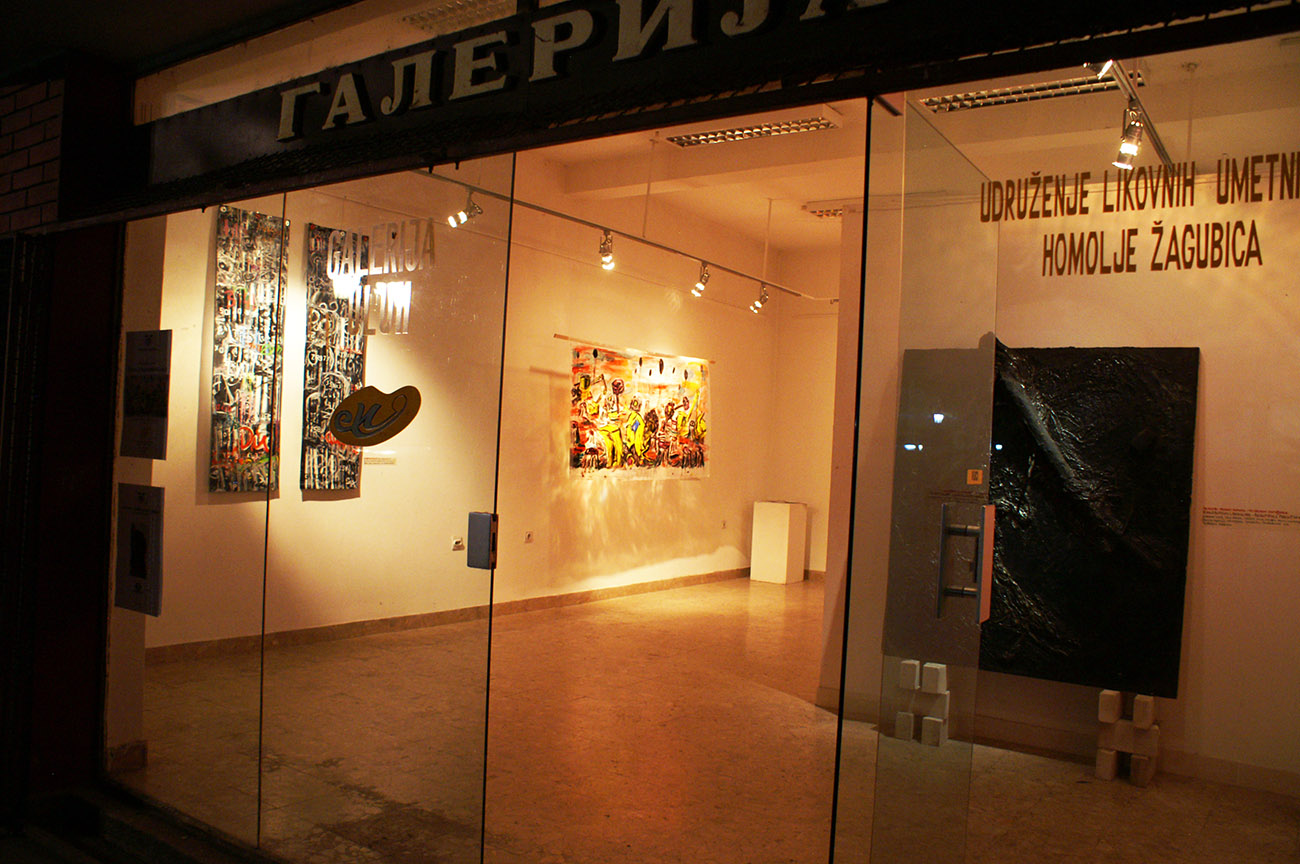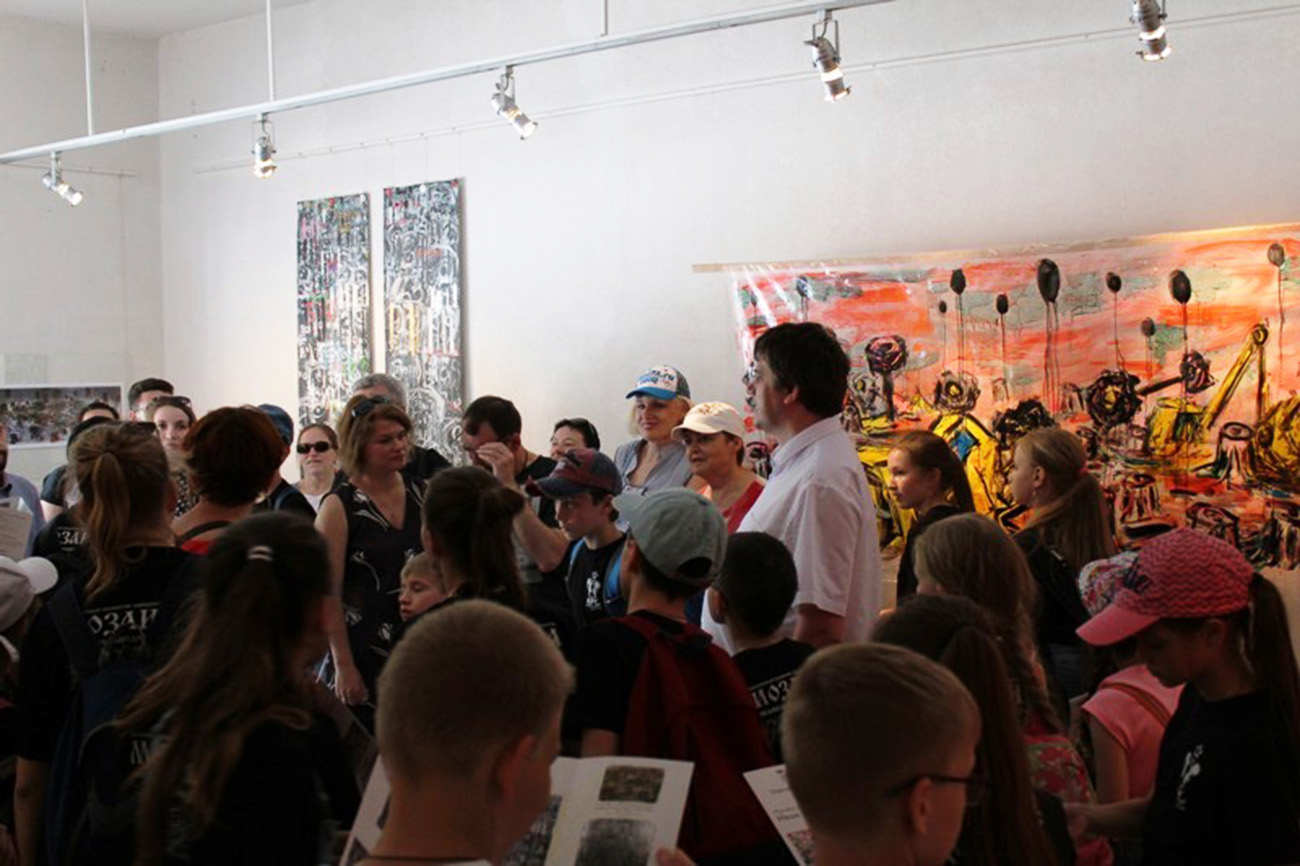 COOL&TOT: Salvation Island Art Berlin 2015
a three-men project with Martin Kurpiers and Alfredo Sciuto / 48 hour sleep-over show inside-outside inflatable hexagon with light responsive Katamaran (Sea-Bus) / presented at a public square in Berlin as part of 48 Stunden Neukölln Festival program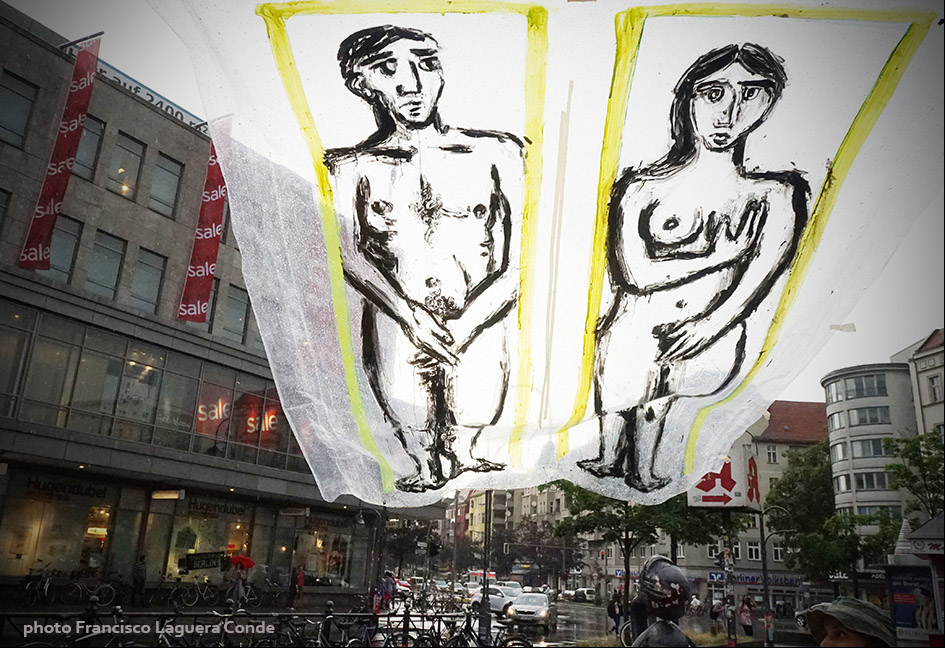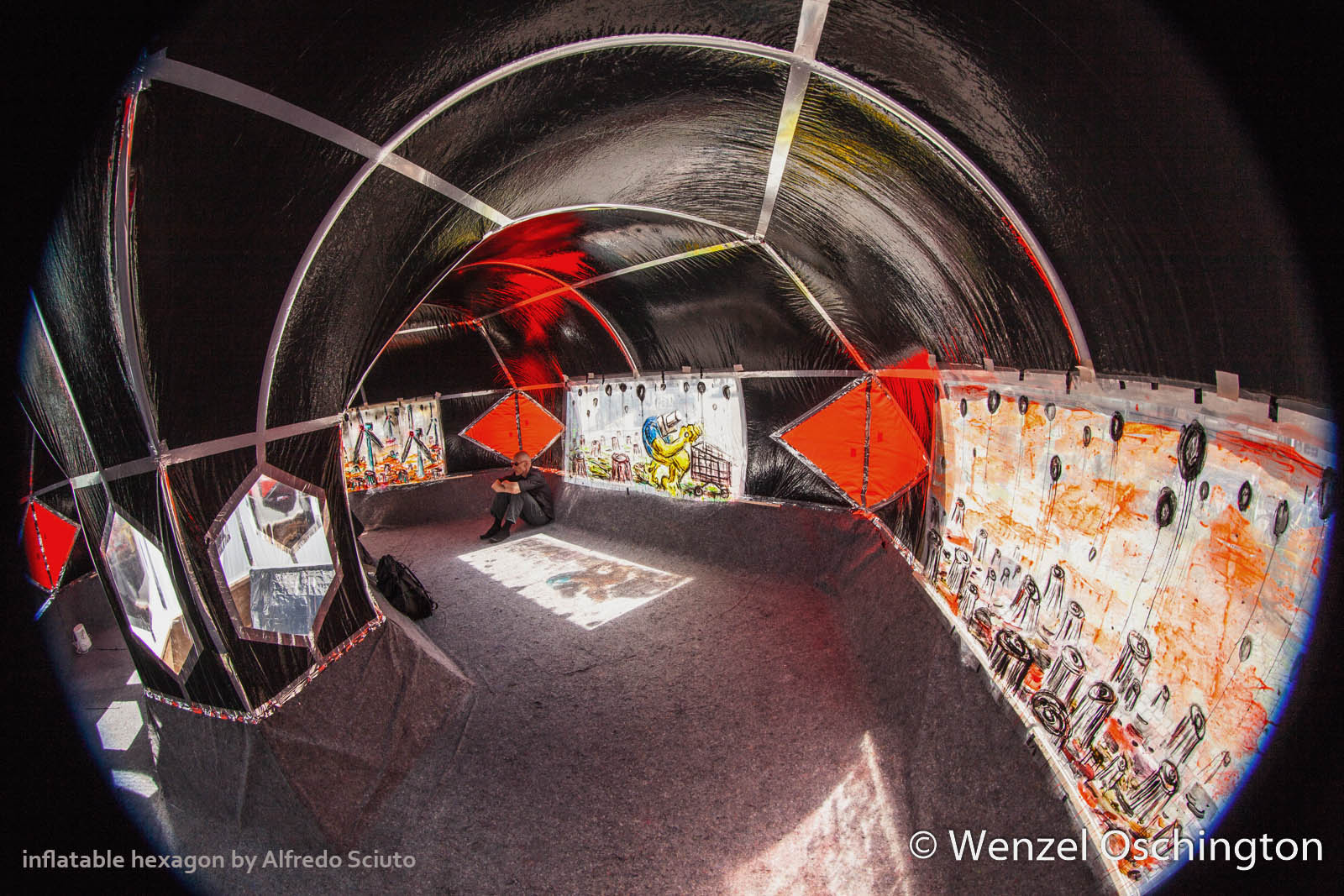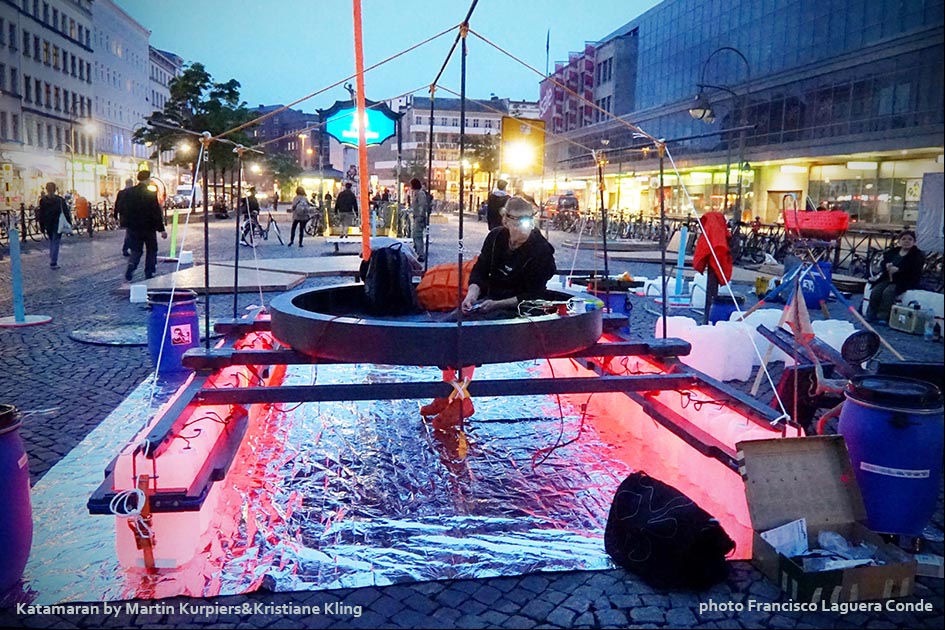 I can still only call it picture-making… _Berlin 2015
2nd showing at Pflüger68 Galerie with window transparency paintings, video work, Roll-Outs and other mediums combined under the slogan, I can still only call it picture-making…
VIDEO-Experimental 41min-I can still only call it picture-making…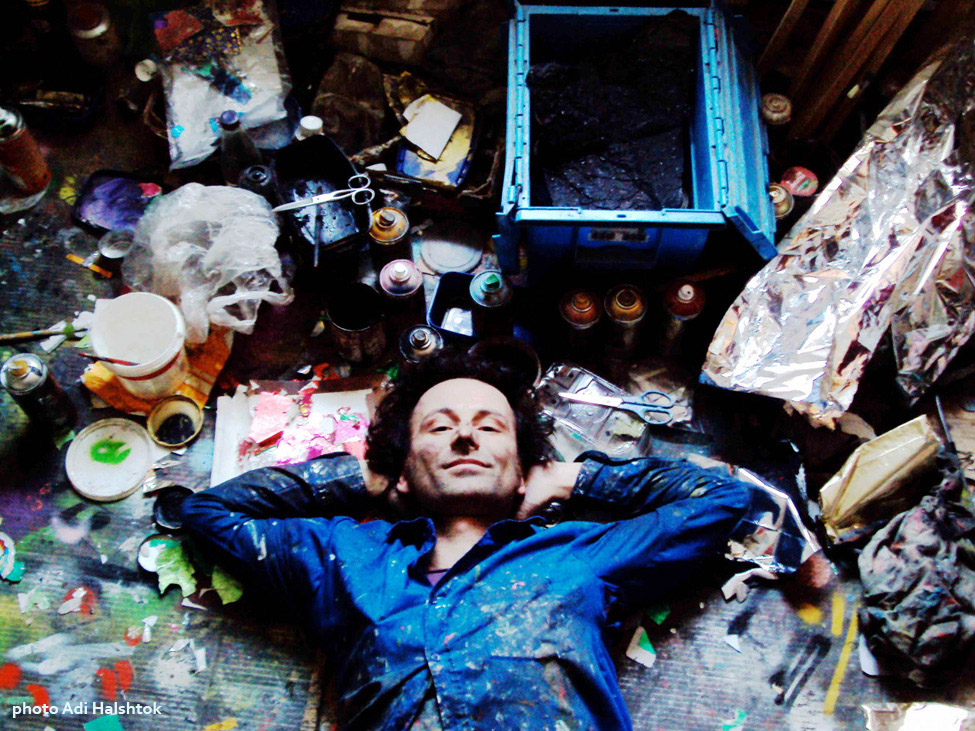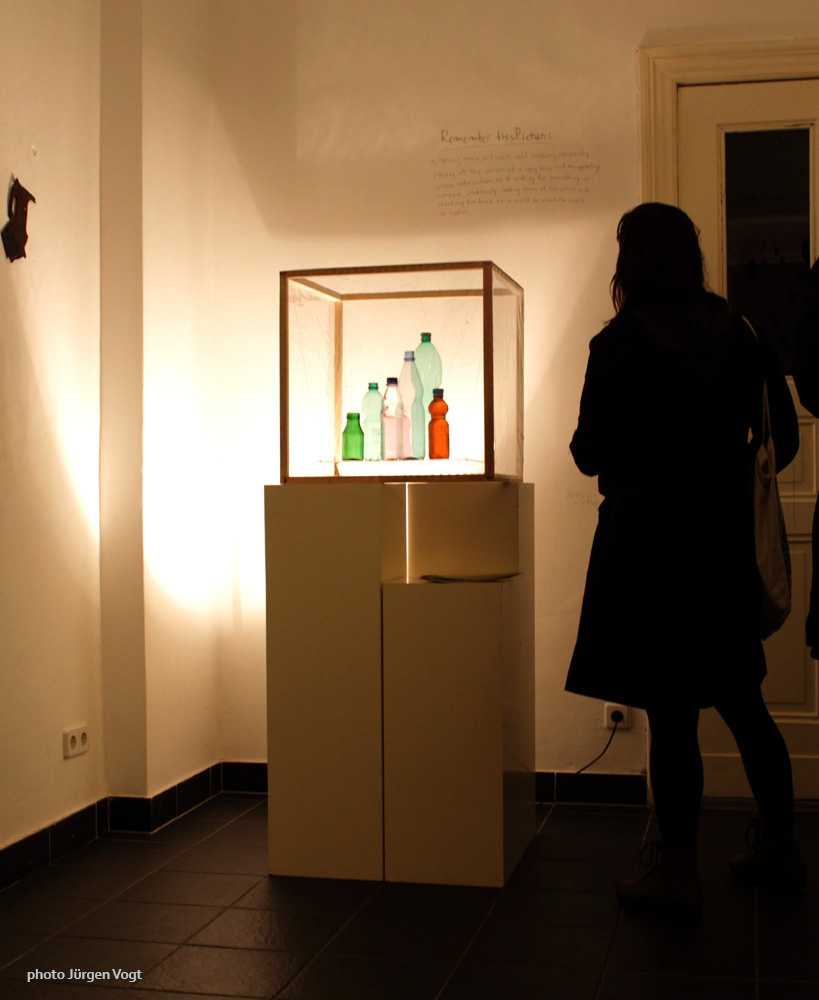 Lost in the Funhouse – Überall _ Berlin 2014
1
st
showing at Pflüger68 Galerie with first time presentation of
Roll-Out
formats. The Funhouse is a planetary happening.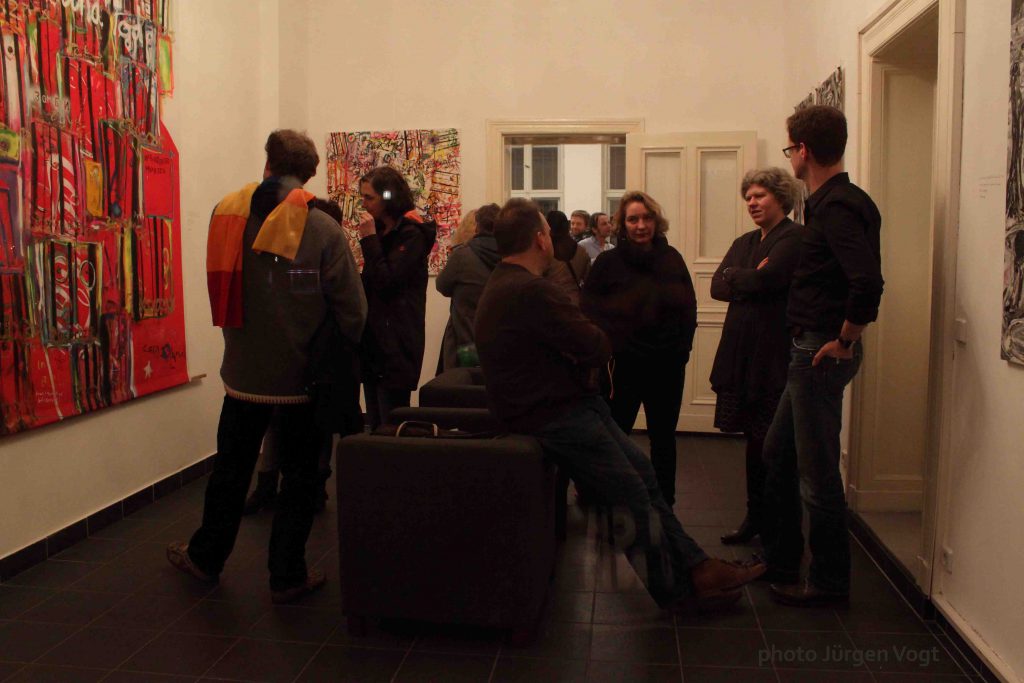 CooL&ToT_Berlin 2014
It's quite something when one works with another and it's all about the work (something that in the traditional visual arts disciplines doesn't happen so often). This was one such instance.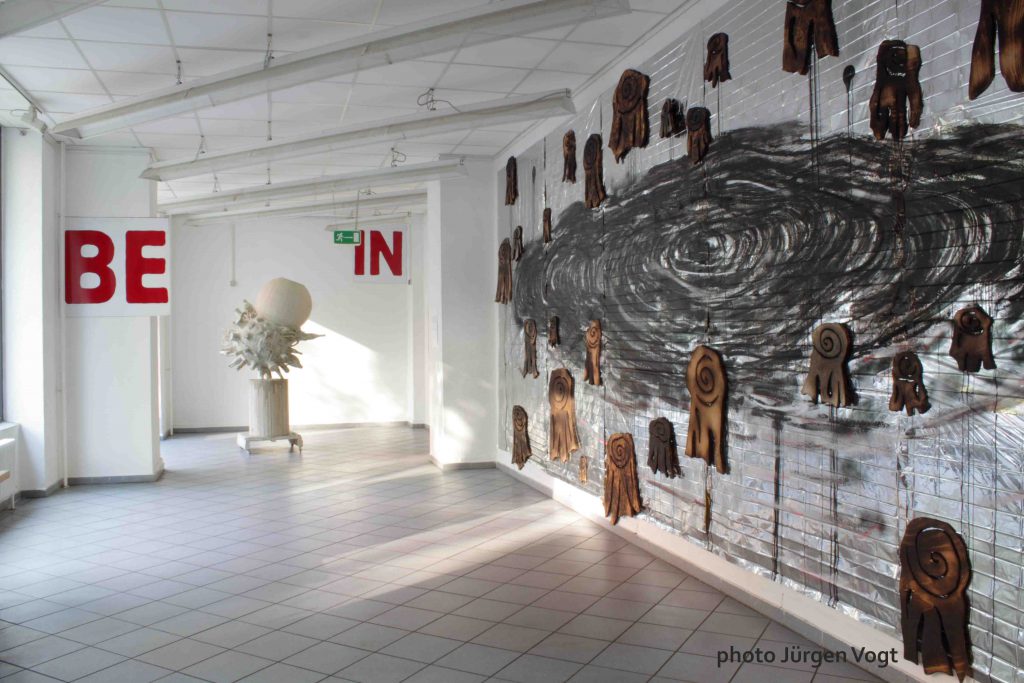 Babylon Towers Rising_Berlin 2012
Acting as co-producer with Tomas Gering, a three person show with Federico Polucci and Virginia Garfunkel put together on the go on the growing cities syndrome including larger scale photography and paper tape paintings.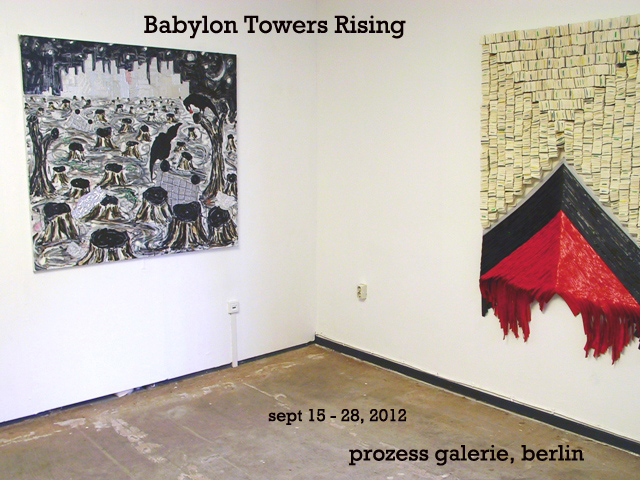 Ivan Yovanovich Baxter St._New York City 2008
300 Kilos of cement, asphalt and found objects on wood panels brought over from East Toronto to Lower Eastside New York. Urban Physical Landscapes shown in the cradle of new age urbanism.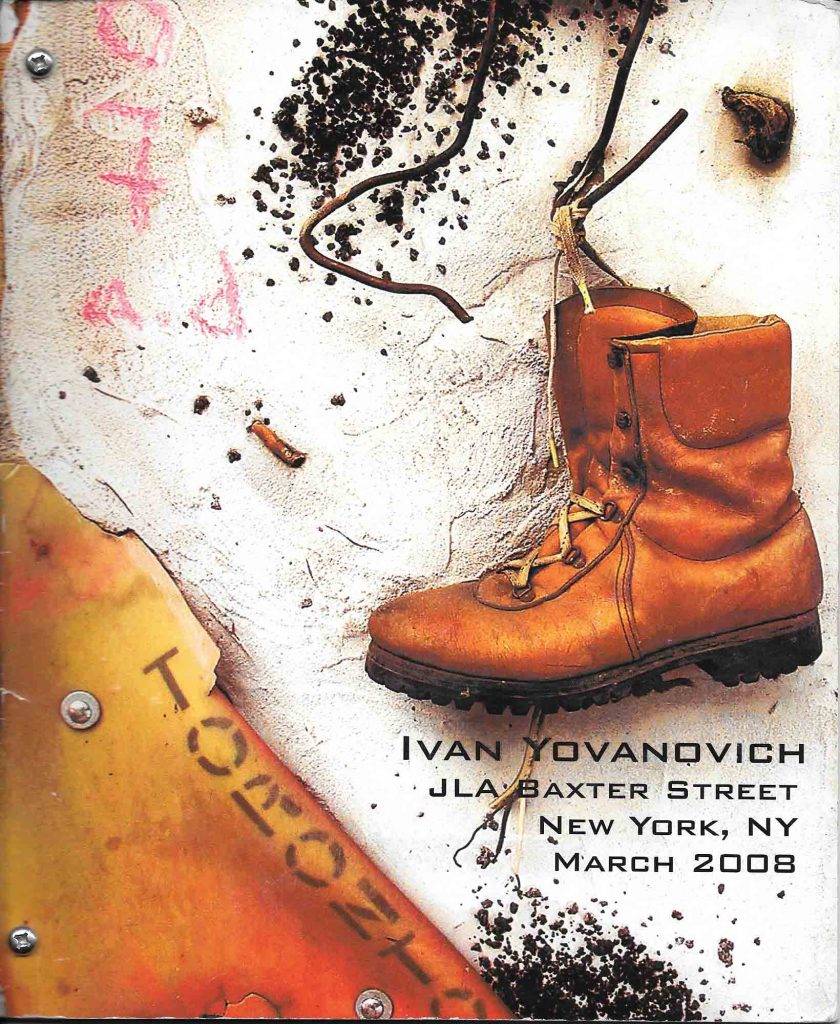 Street-City-Clash_Toronto 2007
These Physical Landscapes were first hanged in the court yard of my studio in East Toronto. During the opening a summer storm broke out. I never saw the work look so good as it did then.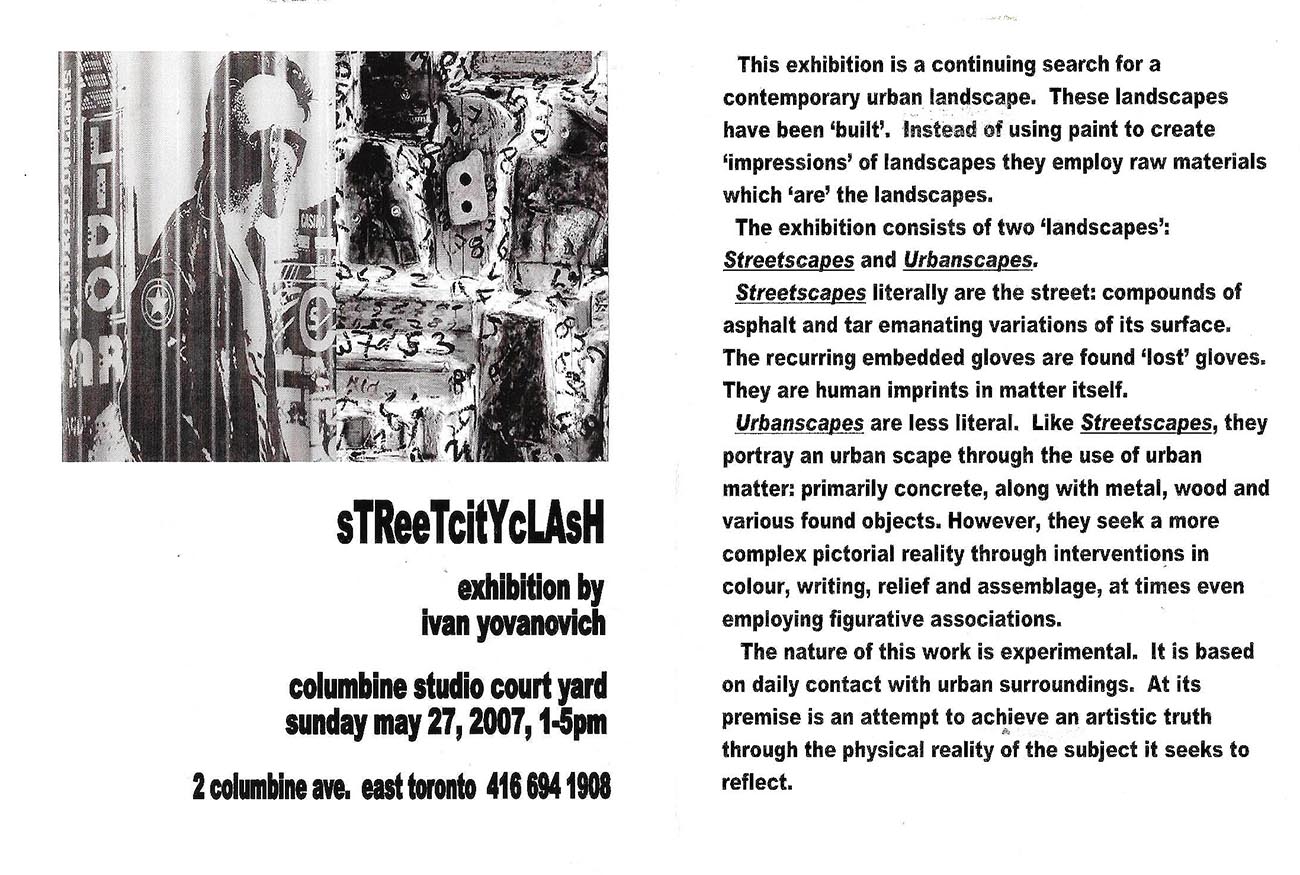 From Another Country_London 2004
A very large show (assemblages/constructions, paintings, wood carvings) curated by the outspoken gallery director, Harold Werner Rubin, in his at the time Rivington Street Gallery in Hoxton.